BLOG
ClickEshop blog brings you information about latest added features and interesting articles. You take care of your business and we provide you with professional support for your online presentation.
18. 05. 2021 I ClickEshop
New product parameters
Get the most out of the system and discover new product parameters options:
PRODUCT VARIANT- combines the benefits of displaying parameters in a product detail with benefits of separate products. Because each variant represents a separate product:
information about each variant is

exported as a separate product

in the shopping cart, the product is displayed

in the selected variant

stock availability

takes into account the various parameters
COMBINED PARAMETER - standard product parameters can be linked to each other to create a combination of values between parameters.
Example: T-shirt is available in colors: white, blue, black and sizes: S, M, L, XL, 2XL. Parameters can be linked to each other and display the number of pieces in stock in various combinations, e.g. size M and color blue.
INFORMATION TEXT RELATED TO THE FORMULA - Parameter "Information text" can now be linked also to formula
LIMITING PARAMETER ON METRIC PARAMETERS - check the possibility / impossibility of adding product to the cart according to entered formula. It displays the restrictive text information to the customer.
18. 05. 2021 I ClickEshop
Product status - hidden
If you use a product variant and wish to display only one product version in the product overview, the other products can be set as hidden. The hidden product isn't displayed in the product overview, but information about it is visible to search engines.
13. 05. 2021 I ClickEshop
New CMS platform

New clickeshop CMS and web platform significantly increases page loading speed, brings new SEO settings and SEO auto-fill function (product descriptions and categories).
Even what is fast can be faster. We know that a website visitors expect a page to load immediately. Faster webhosting together with new SEO settings will take your site closer to potential customers.
Mobile devices are becoming an increasingly popular tool for website administration. Several optimizations for mobile devices together with vector icons will make your work more efficient and enjoyable. Process your orders, issue invoices, manage products and other settings of your online store or website directly on your mobile device.

15.01. 2021 I ClickEshop
More detailed statistics - quick overview of performance


Want to know how many orders you had yesterday and today or how many new orders need to be processed?
The answers to these questions as well as information about customers registered in the online store in 30 days, in a given month and in total you will find out immediately after logging in to the clickeshop administration and clicking the data in the table.
02.12. 2020 I ClickEshop
Google Pay - direct integration of card payments

Google Pay is quick and easy way to pay. Your customers can pay for their order without seeking the credit card or rewriting the information from card. The absence of errors when transcribing card numbers increases the number of successfully completed transactions. The portal is operated by Google.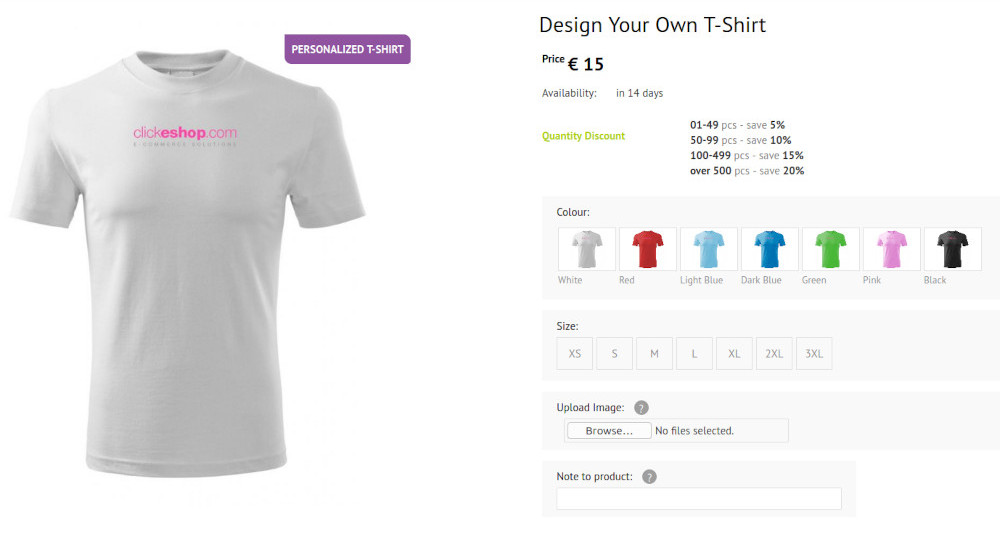 18.11. 2020 I ClickEshop
Product Attachment

Do you sell
custom promotional products e.g. with logo or own image?

Our new parameter "Product attachment" enables your customers to
order personalized product in a few clicks.
All they have to do is to
upload the required image in the product detail.
The inserted image will be displayed in the
detail of the received order.
In this way, it is possible to also add different images to different products.

18. 11. 2020 I ClickEshop
Attachment to an order

When ordering custom products with a single print type for all products, your customers can attach the desired image in the order summary.
To activate this feature just click the Project settings and tick the check box "Display option to upload an attachment (file) to an order".


07.10. 2020 I ClickEshop
Automatic Email Signature - Trusted Emails

Customers using ClickEshop Email hosting communicate with their customers trustworthy with
digitally signed emails.
Sent emails are automatically signed using a private domain's key and this signature is located in the message's header.
Signed emails ensure reliable delivery and increase the credibility of sent emails.

07.10. 2020 I ClickEshop
Detailed user rights settings - B2B dealer

New user type / dealer B2B / is the
ideal solution for company representatives.
The B2B dealer has access to those e-commerce modules to which the administrator grants him access, but the B2B dealer can have access to information only about his customers and their documents. All the dealer needs to do is set a registration code to his customer. The customer registered in this way creates an order, which automatically gets under the relevant dealer.
The system gives B2B dealer the opportunity to see and edit the list of his customers, create orders for his clients, process and edit their orders or send price offers.

02.09. 2020 I ClickEshop
Smart shopping cart - extension
Guest Customer
If the customer puts product into the cart and doesn't finish the purchase, inserted product can be reliably found in the cart within 30 days after reopening the same internet browser. The system also checks the current product inventory and prices.

Logged-in Customer - New
If the customer puts the product in the cart as a logged-in customer, he/she can further modify the order on other devices (computer, cell phone, ..) and order the products until they are available (time for storing products in the cart is not limited).
Do your customers know about other registration benefits? Registered customers who regularly buy similar items can simplify their work by duplicating an order from the past.
Website Admin - New

Does your customer need help with the order? Just add products to the customer's cart via his profile and the customer will find them after logging in.


05.08. 2020 I ClickEshop
New SEO improvements

we are constantly working on the SEO settings to help your website get better position in search engines.
For each product it is possible to set: Short product description (SEO meta-tag description) as well as Product keywords (SEO meta-tag keywords). For customers who have webshops connected to suppliers or have tens of thousands of products, it is often impossible to fill in an SEO description for all products.
The system helps you and automatically pulls the information inserted in the product description into the SEO product description, even if the text is formatted (the system takes the first marketing sentences from the detailed product description).
However, for important products, we recommend you to pay more attention to the SEO description and set it up manually. If you set the SEO description or you have already set it manually, these texts will not be overwritten by information from the system.

21.07.2020 I ClickEshop
Quick product preview

Quick preview gives your customers one-click access to products details without opening additional subpages.
Moving the mouse over the product and clicking the "Eye" icon displays the product details in a pop-up window in which it is possible to add the product to the cart.
By closing the pop-up window the customer stays on the page, which simplifies orientation and reduces the shopping time especially on mobile devices.
Increase your sales with related products

One of the easiest ways to increase the average order value is to offer additional products.
When a customer puts a product into the cart a new pop-up offers also accessories based on the selected product.
16.03. 2020 I ClickEshop
Additional product images

Product overview provides another way to communicate product information quickly to customers.
When a customer
moves over a product, the image changes to show a second product
image. Moving the mouse away from the product changes the alternate image to the original image.
16.03. 2020 I ClickEshop
Full-text search and keywords

While searching for a product, some
customers tend to enter words that are different from the product name.
What to do in such case?
Full-text search has been extended to search also product keywords (SEO meta-tag keywords) where you can enter the words that are customers used to.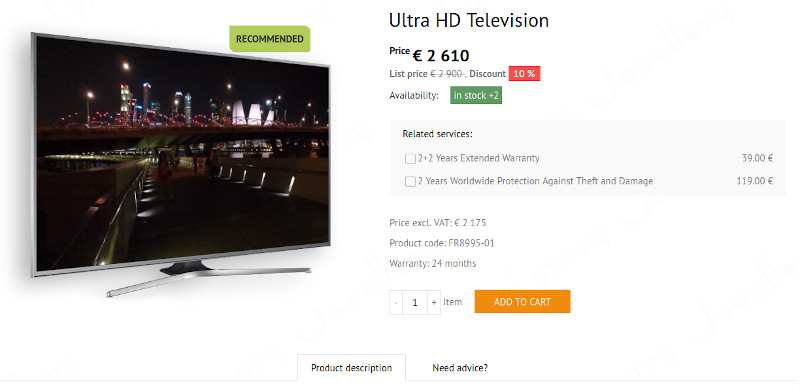 03.03.2020 I ClickEshop
New Optional Parameter - Related Product

Do you offer also related products or services to some products?
For this purpose you can use a new parameter display type, which is optional. It means that the customer can order it together with the product or not.
Example of use: warranty extension, product insurance
11.02. 2020 I ClickEshop
Edit website using components
The video tutorial will show you how to draw a website
quickly and easily
using ClickEshop components.
If you know the right tools, your website will be easy to build and look professional.
05.02. 2020 I ClickEshop
Smart product filtering




Conditional filtering comes with easy purchase without time-consuming searching.
By setting filters on a product category you will allow your customers quickly find the product they want.
The search considers all entered criteria (e.g., Manufacturer, Color, Size, Material, Season and others).
Customers simply select the desired value within each filter.
The system automatically takes into account already selected filter value and offers only those that meet the specified conditions.
Filter values that do not match the specified conditions are displayed in a pale colour and cannot be subsequently marked.
Fast purchase can also have a big impact on conversions.
The simpler purchasing process, the greater percentage of visitors that create an order.
29. 01. 2020 I ClickEshop
New Eshop template

Discover the new, widescreen eshop template full of modern features. The template is perfect for those who combine online selling with presentation and publishing interesting articles (website with webshop). Internet search engines love quality texts and so do your customers.

Simplify your work using illustratively formatted text, articles and pictures. Express your style and change the colour of the panels, header and footer to the colours you want.

20. 01. 2020 I ClickEshop
Stock availability information

Do you use an automatic warehouse system but don´t want to show to customers the exact number of pieces in stock?
In the project settings, just check the box Do not display the exact number of products in stock when using a warehouse system and enter the text information that will be displayed to customers for in stock products and also for products that are not in stock.




20. 01. 2020 I ClickEshop
Bulk Product Update - Extension

Bulk products update helps you to control and update product information easily.
Export-import information has been enhanced and allows you to update almost all product information.
10. 01. 2020 I ClickEshop
New parameter type - Buttons

In the product parameter settings, you can select various ways to display product parameters: selection list, table, image gallery and now also buttons.
Tip&Tricks: You can combine different types of parameters within the product itself to create an interesting product appearance.
30. 10. 2019 I ClickEshop
Bulk product delete

Need to delete multiple products in different categories? Discover the bulk deletion feature that helps you to keep your products up-to-date e.g. to delete products only from a particular producer.
30. 10. 2019 I ClickEshop
Documents timeline

Quick visual overview of the number of documents per day. There's a colour strip grouping documents according to the date of issue (on the left side of the documents). Documents issued on the same day are marked with the same colour.
30. 10. 2019 I ClickEshop
Personal Advisory Services

We have launched a new, modern template suitable for personal advisory services in a timeless design.
The template can be easily customized to your corporate identity. Publish the information online and keep your website up-to-date without any programmer skills. It's mobile friendly and easy to use.
30. 10. 2019 I ClickEshop
Set your own background on columns

The component for column inserting has been enhanced with the "Edit Column" option, which allows you to easily set the padding, insert an image or colour on the column background. It is great for creating an image categorization in the online store or the content of the website itself.
Nadpis 1




Sed aliquam metus eu leo laoreet viverra. Sed non euismod tellus. Med non euismod tellus. Ted non euismod tellus. Ulvinar commodo.

Nadpis 2




Sed aliquam metus eu leo laoreet viverra. Sed non euismod tellus. Med non euismod tellus. Ted non euismod tellus. Ulvinar commodo.

Nadpis 3




Sed aliquam metus eu leo laoreet viverra. Sed non euismod tellus. Med non euismod tellus. Ted non euismod tellus. Ulvinar commodo.


25. 09. 2019 I ClickEshop
New smart shopping cart

The new, modern shopping cart with fewer steps comes with a shopping in fewer clicks.
With easy-to-read information, your customers can easily enter a discount coupon, select a gift, or write a note to an order. Putting the gift in the cart is even more intuitive for the customer.
Order summary information is displayed in each step of the cart.
If the customer puts product into the cart and doesn't finish the purchase (postpones the purchase until later), inserted product can be reliably found in the cart within 30 days after reopening the internet browser. At the same time, the system checks the current product inventory and prices.
The responsive design of the new cart makes the site easy to use of course also on mobile devices.
25. 09. 2019 I ClickEshop
Widescreen eshop templates

We've upgraded ClickEshop templates for online stores for widescreen 4K devices and even more optimized displaying on mobile devices. With new modern components, we have accelerated the page load speed even further. Clicking the page is now faster also for customers with a slower internet connection.
You can insert images and texts the way you like: widescreen or in the centre. It's up to you.
25. 09. 2019 I ClickEshop
Minimum order quantity (MOQ)

A minimum order quantity is the lowest amount that a supplier is willing to sell. Minimum order quantities are often used by wholesalers to find the best buyers and stay profitable or by sellers where selling small product amount is unprofitable.
In the product detail the system automatically puts a minimum number of pieces into the cart. The number of pieces can be increased but not reduced by the customer.
This setting relates to other order limits such as: minimum order value or minimum order value for free delivery.

25. 09. 2019 I ClickEshop
Stock products

The products in stock will no longer easily escape the attention of your customers.
In product overview as well as in product detail, the number of pieces in stock is coloured to highlight this competitive advantage. Important: to use this feature it is necessary to use a full automatic warehouse system.

25. 09. 2019 I ClickEshop
Product variant prices

To define a product variant price now you may not only add extra price for variants but also set the separate price for each variant.
Just check the box "Do not add the base price to parameters" in the product settings.

15. 05. 2019 I ClickEshop
Price and Stock in Google Search

Attract your potential customers even through a search results. Google and other search engines display a few lines of search results with additional search-related information.
If you have set the product price and the number of items in stock, they are automatically sent to search engines for displaying into search results. Price and stock availability is an important information that affects a customer whether he/she clicks on a link to visit your site.

15. 05. 2019 I ClickEshop
HTML language (country) code

Are you expanding your business into foreign countries? Set up your online store or website properly for a local market. In ClickEshop Administration click Global Settings / Project Settings and select HTML language code.
Don't forget ClickEshop allows you to translate your eshop into any language, set your own types of payment and delivery and adpat to local market perfectly.
04. 04. 2019 I ClickEshop
Content editing components

Content editing components help you create (draw) unique page content in just a few clicks.
They simply insert a slider, set the page width, change the background color, divide the page into multiple sections, create a photo gallery, insert a Google map, an image with text or a link button and many other useful features.
Simplify your work and
discover the possibilities of their use
when creating content.
03. 01. 2019 I ClickEshop
Custom parameter order

Do your products have new variants or parameters? The existing and newly added parameters can be customized and set them own custom order.
In the particular parameter settings just enter the number at which you wish the parameter to appear.
03. 01. 2019 I ClickEshop
Add and edit columns

The newly-added functionality allows you to change the number of already created columns (increase / decrease) and the system automatically re-calculates the width of all columns.
After inserting the column, the system adds a new column to the right and copies the content and formatting of the original column to make the work even easier.
03. 01. 2019 I ClickEshop
New slider editor

You can easily edit slider images with slider editor. Just click the slider image and choose "Edit" on the toolbar. Directly in the slider editor you can: change images, add new images, delete images from the slider, set the hyperlinks, and slider timing.
Slider can be added anywhere on the page by clicking the "plus" icon - Slider on the toolbar.
15. 10. 2018 I ClickEshop
New document type - Claims

We are pleased to receive positive feedback on the new billing system. This module has been extended by a new type of document - Claims. As well as other documents a claim can be created quickly in a few clicks from another document e.g. orders or invoices.
Predefined emails can be created in Global Settings - Edit default texts - Code Lists - List of document statuses

15. 10. 2018 I ClickEshop
Quick products editing

We are still looking for ways to simplify your work with the system. Therefore, two new icons now appear in the product overview when you mouse over a product: one for quick editing of product settings and the other for quick availability settings.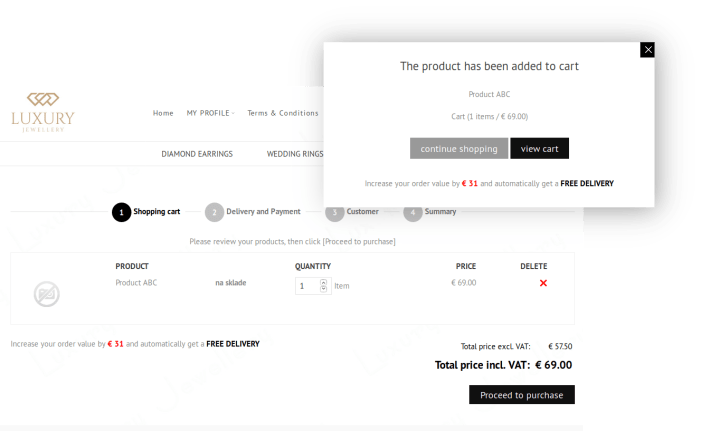 24. 09. 2018 I ClickEshop
Promote free delivery

Do you offer free shipping option for orders over a certain amount? Promote your online shop and increase your sales thanks to this competitive advantage.
After a product has been placed into the cart, the customer is shown the residual value to get a free delivery.
You can turn on displaying free shipping information clicking Global Settings - Project Setup - Display information regarding free delivery.
25. 09. 2018 I ClickEshop
Switch incl. and excl. VAT prices on product



Wholesale and B2B customers are mostly interested in excl. VAT prices. In project setup you have the option to choose how to display the product prices and set excl. VAT price or incl. VAT price to be primary.
You can turn on this setting anytime you want and your online store is so ready to grow up with you.
25. 09. 2018 I ClickEshop
Selling products in EU to VAT payer

Are you selling abroad and your customers are VAT registered companies? The system allows you to issue an order automatically without VAT, if the customer in the billing information ticks the box "I am a VAT payer".
To enable selling without VAT, the project settings have been extended with a new field "Calculate zero VAT for foreign companies (VAT payers)".
24. 09. 2018 I ClickEshop
How to exclude product from catalogs

Do you offer additional services to products you are selling? Or do you have some used products in your offer? Such items aren't normally accepted by online catalogs.
ClickEshop will help you also in such cases. Products can be included in the online store offer and at the same time excluded from export for online catalogs.
To exclude a product from the catalogs, simply check in product detail "Exclude from Catalogs (XML feeds)".
24. 09. 2018 I ClickEshop
Add product to multiple categories is so easy

Working with the system is even easier and new products can be assigned to multiple categories at once by clicking all the categories that the product should belongs to.
24. 09. 2018 I ClickEshop
Exports to .xls

The export for all types of documents has been extended with .xls (Excel) option.
These reports can be subsequently used for further statistical processing for various purposes.
10. 09. 2018 I ClickEshop
Comprehensive overview of e-commerce performance

Get a quick business insight about the last online store performance and also compared with the previous year. just after signing into ClickEshop administration.
Reports and statistics are perfect tools for taking right decisions but also can help to identify weak spots that you have not noticed or simply forgotten.

You control your business and easily adjust your eshop to a higher level.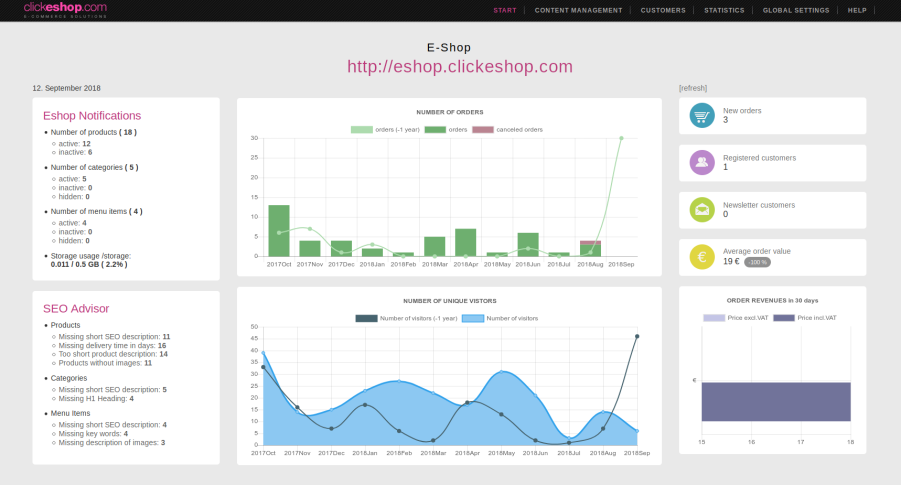 05. 09. 2018 I ClickEshop
Email with detailed information

Once an order has been created, the customer will receive an email with order details in the attachment.
To have an important information, such as: the chosen mode of transport or payment and the total amount of the order at hand, this information was added directly to the body of the email.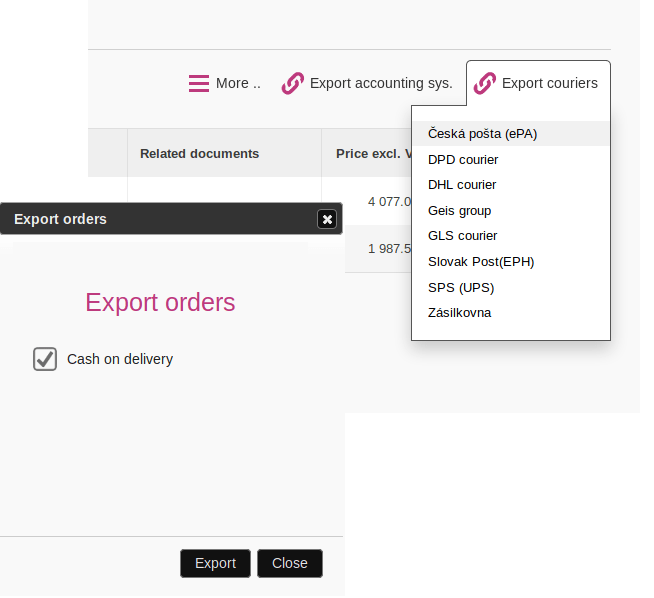 03. 09. 2018 I ClickEshop
Export for Czech Post

Are you selling products to Czech republik and sending by Czech post? Simplify your work. Order information can be exported directly from the administration and subsequently inserted into the Czech Post system without rewriting.
How does it work? Tick the required orders in CUSTOMERS / Orders / Export couriers / Czech Post (ePA) and choose whether the goods will be shipped with cash on delivery or not.
10. 07. 2018 I ClickEshop
Custom PDF document templates

Do you have various documents that need to distinguished? Each document has the option to create additional PDF document template that can be overwritten or translated into another language.
In this way, you can create multiple templates eg. price offers or invoices in different languages or for sending goods abroad, create an invoice template for VAT payers and non-VAT payer customers.
For printing purposes the system uses a template that is marked with a "ball".
To download the PDF document just click the PDF icon and the desired template. PDF documents can be downloaded in bulk in the documents overview.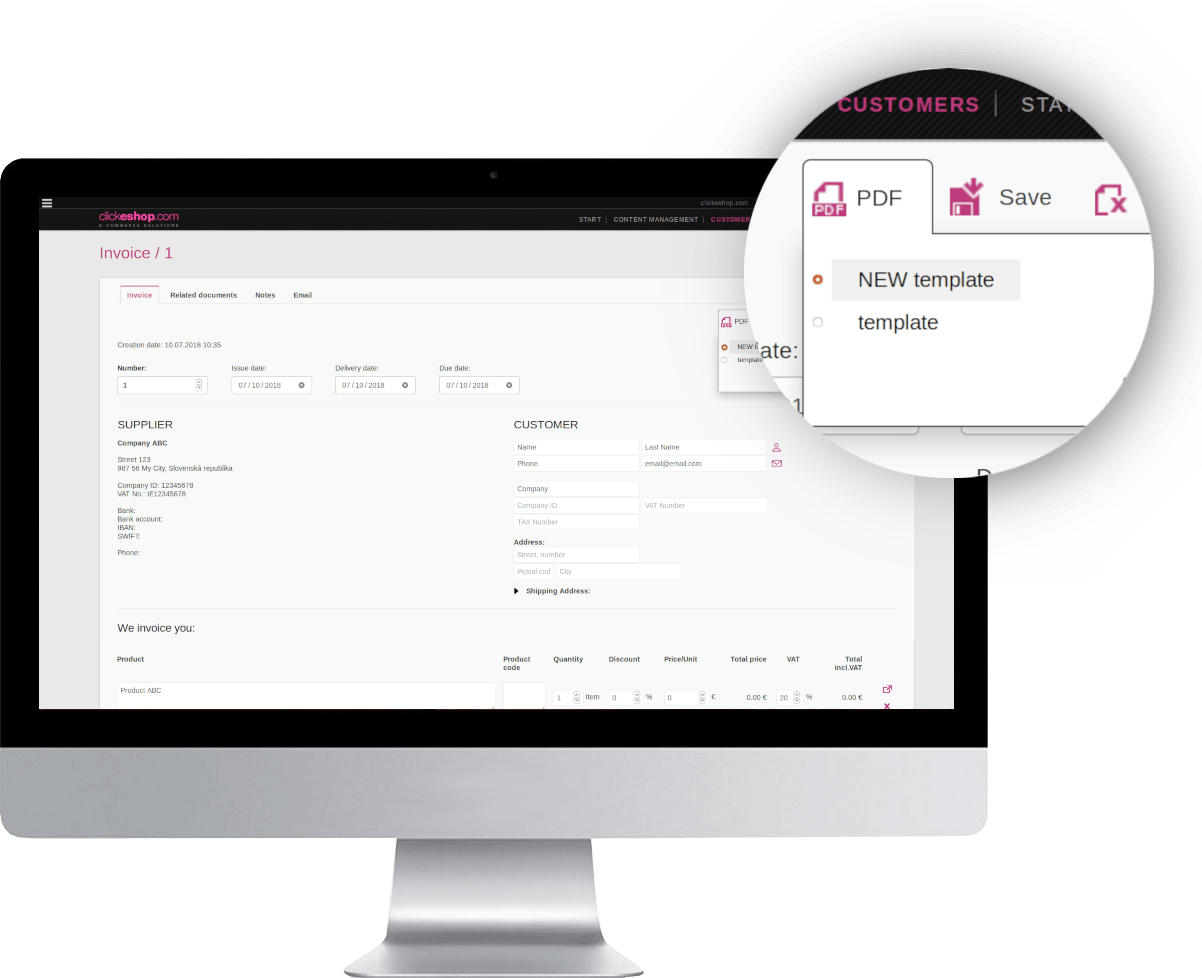 08. 07. 2018 I ClickEshop
New functionality also during the summer

Documents in various currencies - If you need to issue a document in another currency, just select the currency from the list of currencies used for the online store. To change the currency, use the icon

that located in each document detail under the inserted document items.
Search parameters - full-text search we have been extended on the search for product parameters
Edit product infotext - additional information displayed in product detail "infotext" bellow the product price can also be customized through export-import products.
22. 05. 2018 I ClickEshop
GDPR - General Data Protection Regulation in EU - addition

Is your website ready for EU legislation on personal data protection in the EU? This will come in force on May 25, 2018. Check the compliance of your online store with GDPR. You can find the latest information and the new COOKIE consent on the following link:
22. 05. 2018 I ClickEshop


ComGate payment gateway - card payment
Are you doing business abroad or would like to reach new customers? The newly added payment gateway supports 17 language locations used in 149 countries worldwide and accepts card payments in 6 currencies: CZK, EUR, PLN, HUF, USD and GBP.
You can activate the payment gateway in the ClickEshop administration clicking GLOBAL SETTINGS / Payments / ComGate.

22. 05. 2018 I ClickEshop
Zasielkovna - Pickup points + export

Your customers can pick up their ordered products on the next day at the Pickup point they choose from a pre-filled list . Before work, during the lunch, after work, so at any time during the opening hours of the Pickup point.
You can activate Zasielkovna clicking GLOBAL SETTINGS / Delivery / Zasielkovna. Furthermore, you don't need to rewrite the information about orders. Just click CUSTOMERS / Orders / Export Couriers / Zasielkovna.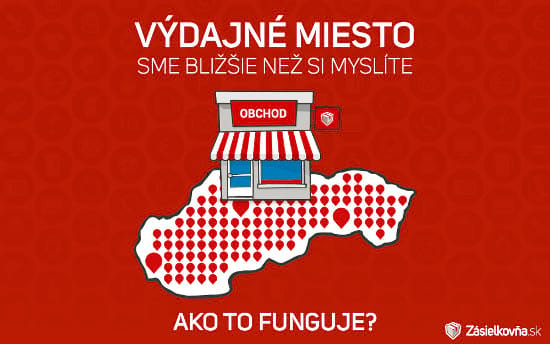 22. 05. 2018 I ClickEshop
Export to DHL courier

Keep it simple, be lazy and let the system work for you. Just select the orders and click - Export Couriers / DHL. The system creates a pre-filled spreadsheet to DHL courier.
ClickEshop supports totally exports to 7 shipping companies: DPD Courier, UPS (SPS), GLS Courier, GEIS Courier, DHL Courier, Zasielkovna, Slovak Post (EPH)


22. 05. 2018 I ClickEshop
Infotext in product detail

Would you like to inform customers about something important? Take the advantage of the newly added field in the product detail. You can insert an image or other formatted text with information such as: free delivery, gift to order etc.
Can't you imagine what we're talking about? Click on the following link to see the blue text about Free Delivery for orders over €100.
http://template1.clickeshop.com/luxury-men-watch-gold-edition/p207132c191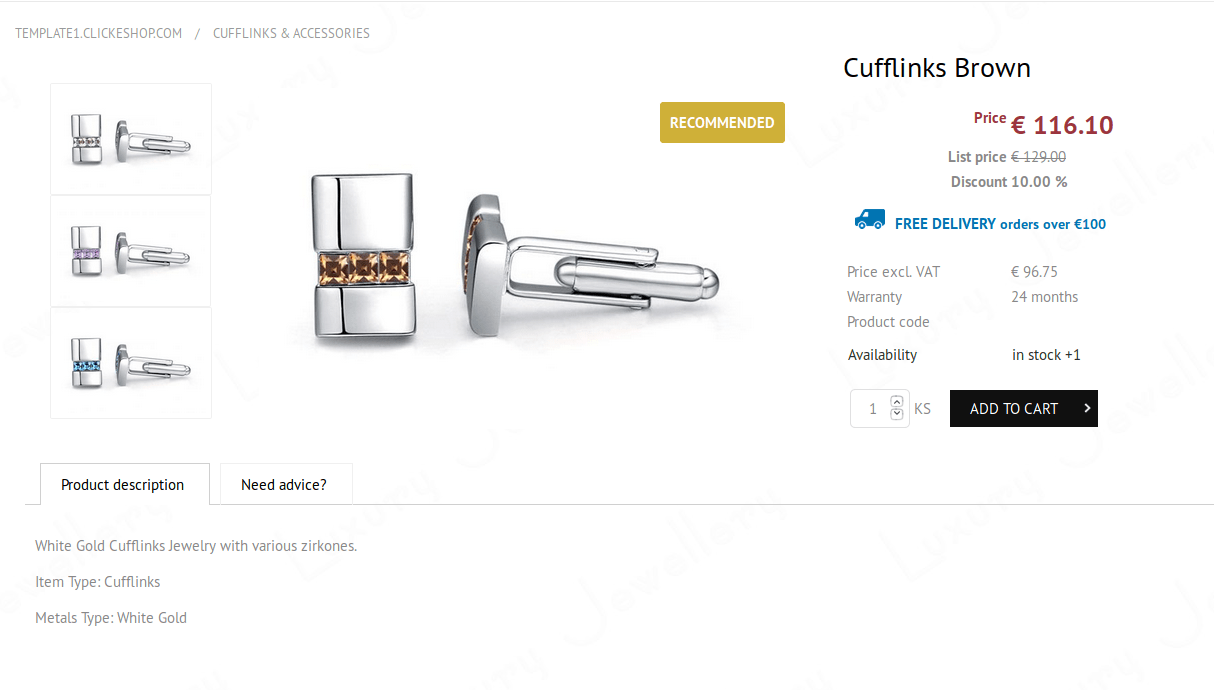 22. 05. 2018 I ClickEshop


Export invoices to Money and Omega (Kros)
You can easily import invoices into your accounting system or for the company that keeps your accounting.
Click CUSTOMERS / Invoices / Export Accounting sys.
22. 05. 2018 I ClickEshop
B2B prices on products
More favourable prices for wholesalers can be set up for each product. If you would like to know the price at which a particular product is being sold to individual B2B groups, just look at the product detail. If a B2B group is associated with the product, clicking on the "edit" button to see the individual prices for the B2B group:
List price (LP)
Retail price (LP or LP after discount)
B2B price (LP after group's rebate or RP if it is more favourable)
Rebate for a given B2B group can be individually changed in the product detail.
22. 05. 2018 I ClickEshop
New product type with hidden prices
A new product type suitable for eg. gift to an order or a product catalogue. Such product has hidden prices and there is no possibility for buying such product or button for more information. This product can't be normally inserted into the shopping cart unless the customer meets the conditions for obtaining it.
In the product settings, choose "Display price": Hide price
22. 05. 2018 I ClickEshop


New General business terms and conditions for using ClickEshop services
Based on the GDPR regulation and personal data processing in European Union on 21 May 2018 comes into force new General business terms and conditions for using ClickEshop services.
More information: https://clickeshop.com/contact/general-business-terms-and-conditions/m777
We'd like to ensure you that your personal data and projects are secured with state-of-the-art technologies. The use of ClickEshop services is not affected by this and you can continue using them as you are used to.
04. 04. 2018 I ClickEshop
New online billing system

Take the opportunity to create different types of documents directly from your administration: invoices, proforma-invoices, credit notes, business offers and delivery notes.

One document can be linked to many other related ones. Documents are always available, not related to a specific computer.
04. 04. 2018 I ClickEshop
Export orders - UPS, GLS courier, Geis group
Save your time while handling the shipments and take the advantage of exporting orders to transport companies. Just select the orders and click - Export Couriers. The system creates a pre-filled spreadsheet to the selected courier.
We have added 3 shipping companies: UPS (SPS), GLS courier, Geis group
27. 03. 2018 I ClickEshop
GDPR - personal data protection in EU
On 25 May 2018 comes into force GDPR regulation on personal data protection in European Union. It will effects everyone who receives, collects and processes personal data of individuals in the EU.
15. 01. 2018 I ClickEshop
Duplicate an order
Do your customers regularly buy the similar items? Let them duplicate an order and its contents using the copy feature after signing in to your customer eshop.
08. 12. 2017 I ClickEshop
Video manual for website
We have updated the video manual that will take you through the basic steps of creating a website.
20. 12. 2017 I ClickEshop
Product variants warehouse system

If you enter the number of product variants in stock, you activate the automatic warehouse system. The number of product variants in stock will be automatically reduced according to customers' orders. If the product variant is sold out, customer will be displayed the information from the field [Availability] eg. in 10 days, sold out etc.
If you check the box "Do not allow to order after sold out", the product variant will be deactivated after the last piece has been sold.
05. 09. 2017 I ClickEshop
Think big with ClickEshop B2B Module

Join the growing trend of B2B wholesale relationships and boost your competitiveness through the ClickEshop B2B module. A well-designed and functional B2B system is an essential tool for wholesalers and an important communication tool between you and your business partner.
If you have contract partners to sell products or standard online store isn't good enough for you, let your wholesale customers shop for better prices you set them.
Customers' rebates can be set up in detail on product level different for each B2B group. To create new B2B goup click CUSTOMERS - B2B Groups.
05. 09. 2017 I ClickEshop
Comprehensive Customer Database

Comprehensive overview of your customers, their rebates and contracts in one place. Enjoy the benefits that it offers. The necessary information about customers is always available, whether at work or on a business trip.
Get to know the features that expand your options for convenient administration:
set B2B rabates, B2B groups
add new customer without sending an email
write notes to customers
insert documents (e.g. contracts,..)
24. 07. 2017 I ClickEshop
Minimum order value

Do you want to ensure the minimum profit per order or just focus on wholesalers? Discover the new B2B module extension that lets you set the minimum order amount.
Customers can click on Proceed to Purchase button when their order subtotals reaches the minimum amount otherwise the information about the minimum order value is displayed.
Click GLOBAL SETTINGS - Project Setup - Shopping cart settings
24. 07. 2017 I ClickEshop
Enhanced anti-spam protection
In an effort to make good services even better, we have introduced another more consistent anti-spam protections for Email hosting services.
24. 07. 2017 I ClickEshop
Sign in as a customer

Allow your wholesale customers to buy items at a lower price you set, but keep a good overview of the individual retail prices of each customer. New B2B feature enables you to sign in to your customer's online store as a customer, see the actual prices and create an order on behalf of your customer.
26. 05. 2017 I ClickEshop
Medical website template

Connect with your current patients and speak to potential ones with our new MEDICAL template.
Publish the important information online and keep your website up-to-date without any programmer skills. It's mobile friendly and easy to use.


24. 05. 2017 I ClickEshop
Rounding prices and VAT
Each country has its own specifics in the way the prices are displayed, and you have your own ideas as well. So how can we please you all?
Thanks to the new module, it's possible to set it up directly in the ClickEshop administration: price display format, round the total price of the order or set the predefined VAT rate.
Click GLOBAL SETTINGS - Project setup
18. 05. 2017 I ClickEshop
Car repair web template

Nowadays everybody has a car and everybody has to decide where to go for car maintenance and repairs.
Let you customer to find you more easily. Create your own website with ClickEshop and use our new web template specially designed for CAR REPAIR SERVICES.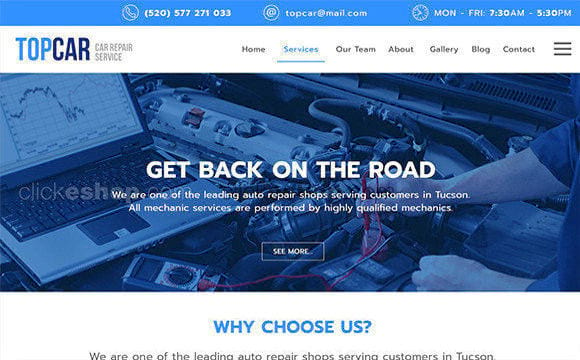 15. 05. 2017 I ClickEshop
Disable product parameter
If your product variant is out of stock, but it will be back in stock soon, do not delete such parameter just keep it deactivated.
02. 05. 2017 I ClickEshop
Construction web template

Do you work in CONSTRUCTION? Are you thinking of a new website or just want a modern one?

Get your business the attention it deserves with our new building company template. Just insert your own logo, texts, images and that's all. It's so easy.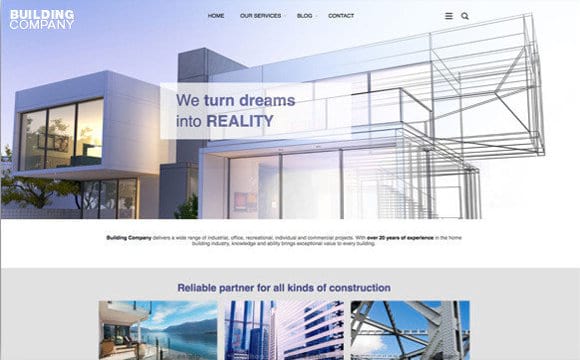 02. 05. 2017 I ClickEshop
Responsive panels / columns
Would you like to divide your site into attractive parts and keep its responsibility?

Discover the advantages of using columns and panels. Panel lets you to create site designed to your desired width and columns will divide the site into as many parts you want. But that's not enough! Drag the mouse and change the column width or put columns into column. Isn't it interesting?
Click the right mouse button and select Panel or Column.
02. 05. 2017 I ClickEshop
Web template with parallax
Present yourself stylishly with parallax web page where the text in the image is moving slower than the image itself.
At the same time, you can use the predefined settings to create menu item hyperlinks directly to specific places on the page instead of displaying subpage.
03. 03. 2017 I ClickEshop
Obligation to select parameter
Do your customers forget to choose product variant? It won't happen again. If the product has parameters, the system automatically alerts the customer to choose the variant and only then allows to proceed with the purchase.

02. 05. 2017 I ClickEshop
Beauty web template

Create your web presentation with ClickEshop and promote your BEAUTY SALON effectively.

New beauty salon website template is suitable for spa, beauty salons, massage, hair salons, cosmeticians, wellness centres and other beauty treatments. Predefined texts will help you easily create website content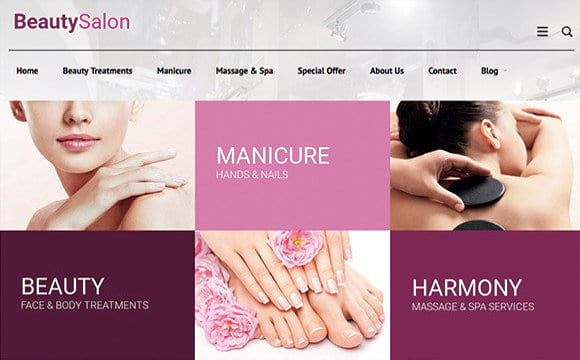 23. 01. 2017 I ClickEshop
Duplicate menu item easily

Duplicate easily your ClickEshop menu items with one click. Create a copy of an existing menu item with all its content and structure as well. Real time saver eg. while creating blog.
02. 05. 2017 I ClickEshop
Restaurant web template

New restaurant website template designed to match your RESTAURANT'S appeal.
Do you want a new website or plan to redesign your existing one? Don't waste your time and create the ideal online presence for your restaurant or coffee shop.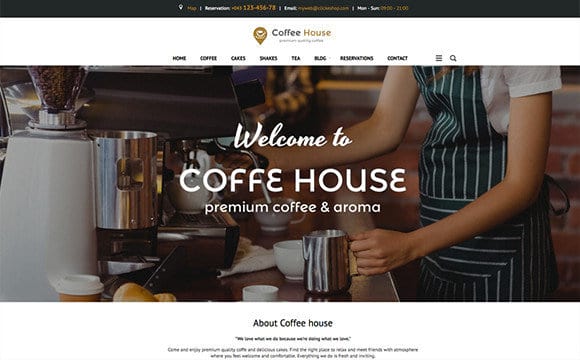 11. 01. 2017 I ClickEshop
Custom webpage scripts
Web developers can customize the web page / online shop with own .JS, .CSS files and HTML codes.
Global HTML code gives you now extended possibilities to insert own files to page header and page footer.
11. 01. 2017 I ClickEshop
Automatic product filtering by producer
Do your customers have favourite product producers? Let them easily find their desired products. Just create the category filters automatically according to product producer.
10. 01. 2017 I ClickEshop
Highlighted
parameters in
image gallery

Something that you will like - selected variant in picture gallery is marked also with tick icon.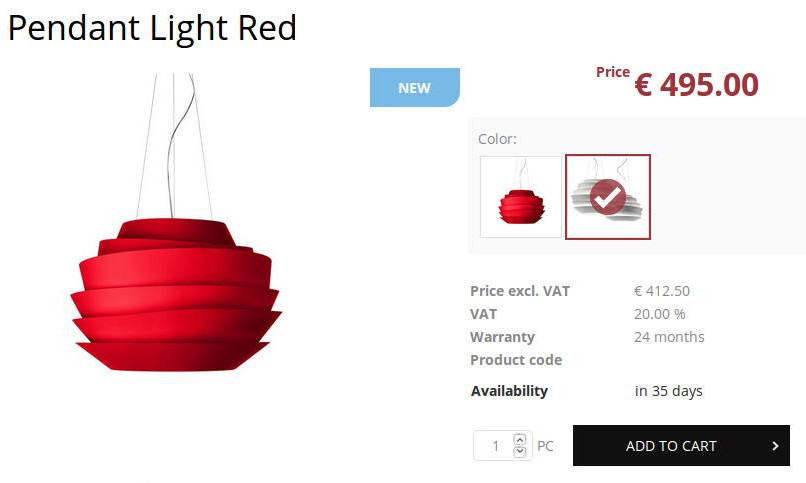 28. 11. 2016 I ClickEshop
New improved hyperlink usage

Hyperlink is a function that simply link up different parts of the website or different websites. It is basic and intuitive way to navigate customers through website.
The new user friendly hyperlink settings allows you to click in ClickEshop admin on the hyperlink object without immediate redirecting. If you want to open the link, just click the mouse and select the option "open link". For easy administration there is also possibility to use keyboard shortcut CTRL+mouse click
28. 11. 2016 I ClickEshop
Note to an order - new icon

As an administrator you can write own notes to selected orders (e.g., product added, changed delivery, additional discount, etc.). Orders with written notes are highlighted with a new note.
Quick note preview allows you to see notes written by customer and notes written by administrator without the need to open the orders.
15. 11. 2016 I ClickEshop
SSL Certificate - Trusted Site
Secure your site with SSL certificate and improve your SEO rankings. Google prefers and rewards secured (SSL) sites that are using encrypted HTTPS connections to promote online security. So, don't lag behind.
With SSL certificate you get several benefits:
the page will be more trusted for your customers
information between the site and your clients will be encrypted
higher SEO than a competitor who doesn't have the SSL certificate
faster page loading up to 40%
the page will be automatically redirected from

http://

to

https://

You can order SSL certificate setup directly via clickeshop.com:
15. 11. 2016 I ClickEshop
Product update with extended XML file

Update your product information with an extended XML file. When importing products, simply check the parameters of the product you wish to update.
14. 11. 2016 I ClickEshop
Automatic sold out system

If you are using automatic warehouse system you can decide whether the customers will be able to order sold out products (eg. in 7 days) or the system will automatically change the product status and the customers will not have the possibility to order such products.


27. 10. 2016 I ClickEshop
Custom product labels

Create your own custom product labels - write own texts and set your own colors for labels & fonts. Ideal for unique, atypical, custom made products or products you want to highlight


11. 10. 2016 I ClickEshop
Katalógový produkt bez možnosti nákupu

Extended product settings allows you to show product prices without possibility to buy the product.
Perfect for creating product catalogue, gift to an order (free gift or for a discounted price).
11. 10. 2016 I ClickEshop
Add orders / invoices manually

Sometimes you need to create an order for your customer manually. For such cases we've added the possibility to add new order / invoice directly from your ClickEshop admin.
Once you've placed the order, you can view it just like a normal online order.
19. 08. 2016 I ClickEshop
Export orders to DPD and Slovak Post
Make it simpler. ClickEshop provides you connection to transport company DPD courier and Slovak Post. ClickEshop system automatically exports data in required format and makes your work more comfortable.
19. 08. 2016 I ClickEshop
Order Filtering
Do you need to know which orders send by post and which by courier? Received orders have been extended by filtering according to the chosen method of transport and also the payment method.
27. 05. 2016 I ClickEshop
New payment method - PayU

Are you an international company? PayU is a leading payment services provider with presence in 16 growth markets across the world.
25. 05. 2016 I ClickEshop
Preview orders

The list of received orders has been extended by icons for quick preview. The "Eye" icon opens the order in a new tab and allow you to work with multiple orders at the same time.
24. 05. 2016 I ClickEshop
Heureka category tree

More precise product classification displayed in the online catalogue Heureka you can ensure by specifying each category in Heureka category tree.
You can set up category tree in GLOBAL SETTINGS - Product XML feed - heureka
24. 05. 2016 I ClickEshop
Availablity XML file for heureka

Actual information for your customers. The availablity XML file updates the warehouse stock on heureka.sk every 10 minutes. To activate the availablility XML file, just set the number of items in stock or days for shipping. The availablity XML file handles heureka only in paid PPC mode.
13. 05. 2016 I ClickEshop
Optional parameter EAN

An optional parameter "EAN" has been added to product detail. The information about EAN is not displayed to customer unless data is entered in the field EAN.
EAN is an important information for online catalogues (price-comparison portals)


10. 05. 2016 I ClickEshop
New eshop and web templates

Take a look at ClickEshop new templates optimized for mobile devices, tablets and computers. In the near future you can enjoy another nice templates for your business.


02. 05. 2016 I ClickEshop
Extended connection with Pohoda

The connection to the Pohoda accounting system has been expanded by the possibility to import data from the Pohoda accounting system into ClickEshop (updating the product and category warehouse).
24. 04. 2016 I ClickEshop
NEW CLICKESHOP SERVICES

We are pleased that you wish to have all the services "under one roof". All services can now be managed in one administration after logging in to ClickEshop.

ClickEshop Email hosting brings you efficient e-mail management options under your own domain (not under the domain of free mail hosting companies such as list, azet, gmail, etc.).
Within ClickEshop multihosting, you can use one prepaid package for multiple domains. You determine the number of mailboxes and their size according to the selected service package. more information »
Domain registration

Just a few clicks from your own domain. Domain is an important part of corporate identity on the Internet. Directly on clickeshop.com, you can easily verify domain availability and order your new domain.
If you have already registered a domain, you have also following options to use your domain:
promote your company on the internet with website on your own domain
promote your products / services with webshop on your own domain
communicate with your customers reliably with an email on your own domain (eg. info@mydomain.com)
07. 04. 2016 I ClickEshop
New product view / new parameters
Standard parameters with different price have been extended with new ways to display product parameters: Image gallery and Table.
Image gallery - customer selects product variant in the product detail simply by clicking directly on the image of desired product variant. It is very useful e.g. for clothing, decorative cosmetics, paints and coatings, garage door etc.
Table - all product variants are displayed in the table
06. 04. 2016 I ClickEshop
Full text search
Extended full text search is looking for combinations in words and helps customer to find desired product while searching not only in product names, but also in a product code and product description.
The search has also been accelerated several times, and the result of the search displays to customers in milliseconds.
06. 04. 2016 I ClickEshop
Fast shopping
Aafter inserting product into the shopping cart, the customer can decide whether to continue shopping or view the cart.
In this way, the customer is not automatically redirected into the cart after inserting product, but can continue shopping without displaying the current content of the shopping cart. The customer remains on the page and the orientation on the page is pleasant.
17. 03. 2016 I ClickEshop
Conditional relations between delivery and payment
Delivery can be related to selected payments and in this way eliminate unwanted combinations between delivery and payments.
For example prevent the customer to choose the combination of delivery (personal collection) and payment (cash on delivery).
12. 02. 2016 I ClickEshop
Responsive preview

Tak a look and see how users are viewing your website / webshop on smartphones, tablets and PCs directly from your ClickEshop administrator
18. 01. 2016 I ClickEshop
Users - login permissions

Extended login permissions to ClickEshop administrator. Possibility to add new users with different access privileges for particular modules in ClickEshop administrator (such as content management, customers, global settings, statistics).
Click GLOBAL SETTINGS - Users - to add new users
Nových užívateľov do svojich projektov pridáte v menu linke Globálne nastavenia / Užívatelia